Michael Kennedy
Co-Founder and CEO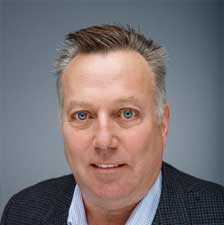 Michael Kennedy, MK7's co-founder and CEO, has been helping Enterprise organizations with technology solutions for more than 35 years.
In his early days of I.T. consulting and sales, the focus was on helping clients move from mainframe platforms to distributed PC environments. Michael was front line as PCs went from stand-alone systems in corporate environments to the local area network transformation and wide adoption of PCs. Now we're into the virtual application/virtual desktop evolution.
In the early days of virtual computing (mid-1990's), these environments were largely tactical solutions within corporate environments. As cloud computing and SaaS applications have gained traction, virtual technologies are becoming mainstream and deployed wall-to-wall in many Enterprise corporate environments.
Michael has deep experience with end user computing solutions including desktop management solutions like LANDesk, Altiris, and Microsoft SCCM. He also has a background with data center consolidation solutions involving server virtualization platforms from VMware and Citrix, along with Enterprise networking infrastructure.
In his role as VP of Sales for a regional Internet Service Provider, Michael gained a strong background in telecommunications and bandwidth solutions.
His experience with desktop management, data center consolidation, Internet, and bandwidth solutions, and over 25 years of direct experience with Citrix technologies, has equipped Michael with unique insights that he shares with his clients.
As you move to widespread adoption of virtual desktops and Cloud computing, Michael and the MK7 team will guide you to the solution that best fits your situation.
"My background, experience and passion for information technology solutions may be obvious, but I am most proud of the quality of people that choose to work with MK7, and for the trust they place in us."
Michael holds a bachelor's degree in Business Administration from Michigan State University, and more industry certifications than can be listed here. An avid sportsman, you will often find Michael playing hockey, tennis, Frisbee, golf, ping pong, or just about anything that involves competing. He is blessed with a beautiful wife of 20 years and enjoys entertaining with family and friends.